About Us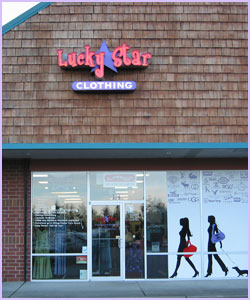 Since 2004 - Stacy and Jason Patrick opened Lucky Star Consignment Clothing after moving to Kingston from Seattle in 2000. Stacy has worked in retail management her whole life and has a degree in Fashion Merchandising from the Art Institute of Seattle.

When you walk into Lucky Star for the first time you wonder...is this a consignment store? It is very organized and "boutique like" it smells like fresh laundry and is attached to their gift shop - Clever Gift Shop - so there is also a scent of candles, soaps and lotions coming from the open doorway between the shops!  When you earn money in your account you can use the credit in Clever Gift Shop or Lucky Star, a definite unique feature to this experience!

If you choose you can receive a check monthly, but most consignors have a hard time waiting!  Lucky Star has easy policies (see our consignment - seasons - wanted tabs for more information)

We have alterations, layaway and fashion consulting available!

Our unsold items are donated to Kitsap Foster Care Association and once a year we host a fashion show to raise money for Kitsap Foster Care's "Dream Project" http://www.kitsapfostercare.org/dream.htm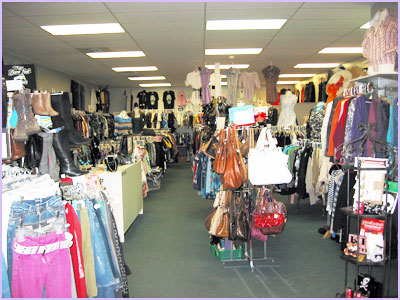 Stacy believes in giving back and has become a mentor to young people that are interested in learning about retail.  Currently she has six teens that are participating in her intern program (getting store credit)  learning how to sell, merchandise, clean and display.

Stacy and Jason belong the Kingston Chamber of Commerce.

When in the Kingston area stop by and see for yourself how great this unique consignment shop really is!  Friend us on Facebook to receive deals and see new arrivals - pictures posted daily! http://www.facebook.com/luckystar.consignmentclothing

MISSION STATEMENT
To exceed customer expectations in bringing boutique selection and service to the fashion forward woman at pre-loved prices.